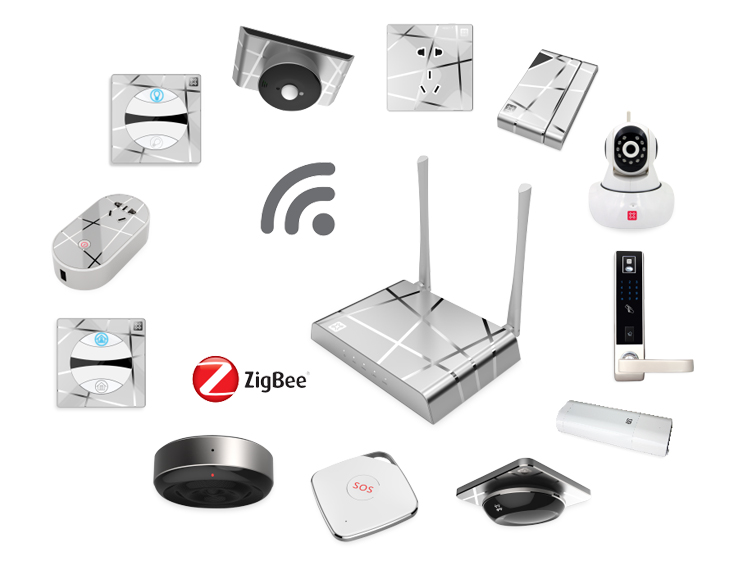 Product introduction
Product Name: Auto Home Kits
Product Number: X2
Products Content: Gateway, Switches, Plug, Camera, Lock, Motion sensor, SOS Button, Gas detector, Door locks, Scene switches, Socket, Window Motor…
Functions:
1. Auto Lights control:?Today's home automation systems make it easy for you to use your smartphone or tablet to control the lights in your home. You can switch on your lights and set them to an appropriate brightness, all while you're away or lounging on your couch.
2. Locks and security

A home automation system will allow you to check—and change, if necessary—the status of your locks and security system remotely. Also, many systems allow remote monitoring of your home security cameras.
3. Smart appliances:?With home automation, you can easily turn on/off the AC/TV/Fans, monitor the power consumption from smart phone or ipad via APP.
4. Temperature and indoor climate:?Use your home automation app to raise the temperature in the house a few degrees so you can stay comfy. Not only will you feel more comfortable, but you'll also enjoy the pleasure of a lower energy bill.
5.Carbon Monoxide detection:Your home automation system can detect increased levels of carbon monoxide in the air and set off an alarm if you're in danger.