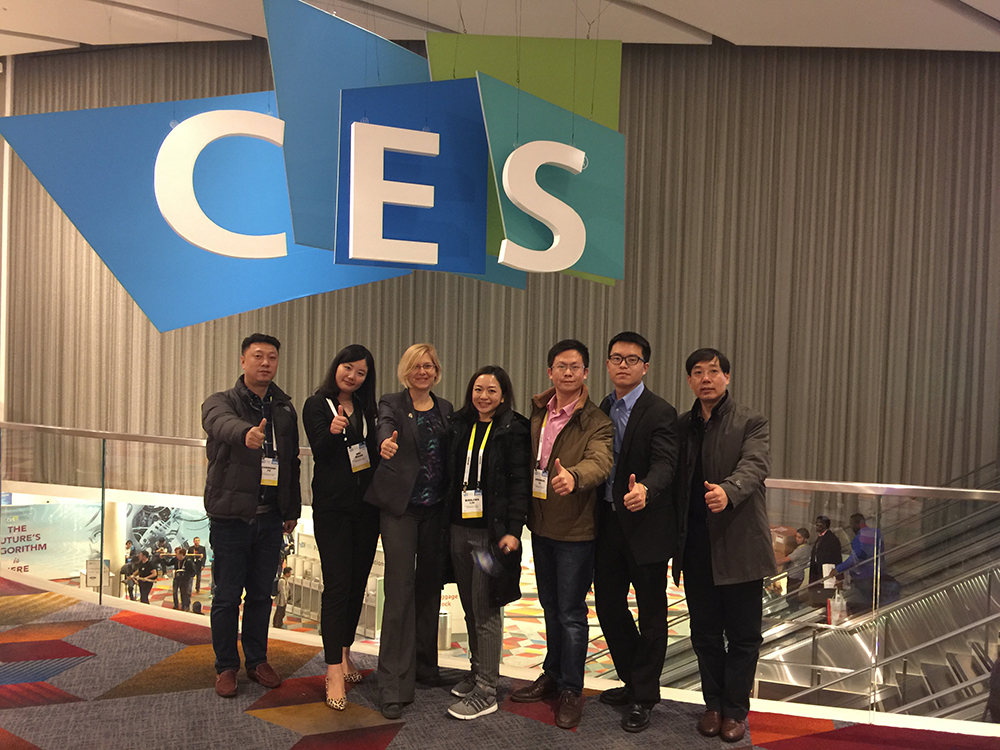 CES 2016 was a record-breaking year with more exhibitors and bigger floor space than ever before! Here are some numbers to show you how successful CES 2016 really was:? 170,000 attendees in 2.5 million sqft with innovations from around 3,800 exhibitors. Additionally, there were 500+ startup companies that were at Eureka Park.
The good news is that the hottest trends are Smart Home market and IoT, robotics and drones.
Even as Smart Home market is seeing more and more companies involved, analysts say that the consumer education is still lacking and this is ultimately blocking the next phase of mass adoption. The second challenge is interoperability of devices and at CES.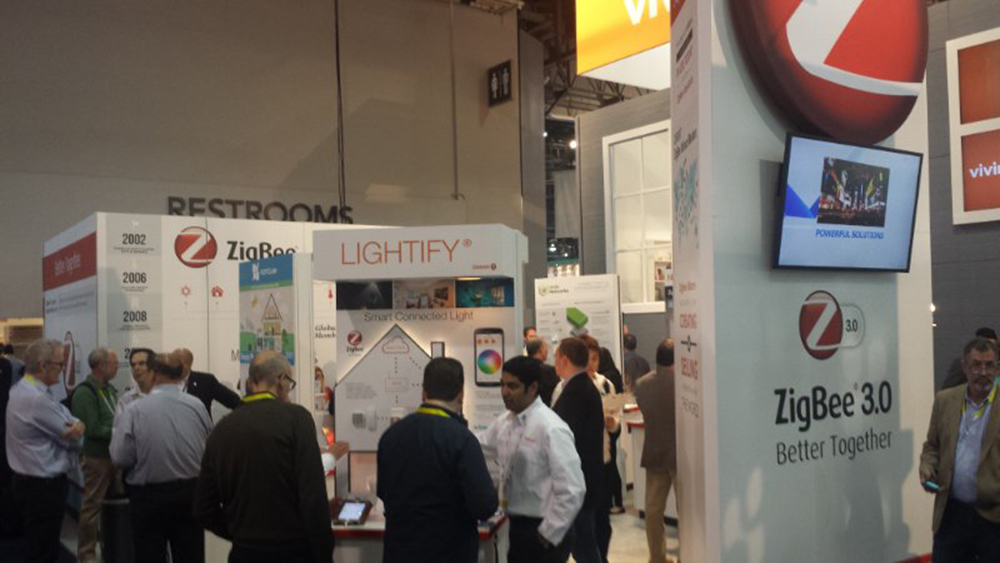 ZigBee Alliance launched version 3.0 which will tackle two challenges– interoperability and energy harvesting. ZigBee Alliance announced it's working with the Thread Group's internet protocol, as well as collaboration with an EnOcean on energy harvesting solutions. With this partnership, it's expected that more companies will take a plunge into EnOcean's deep waters.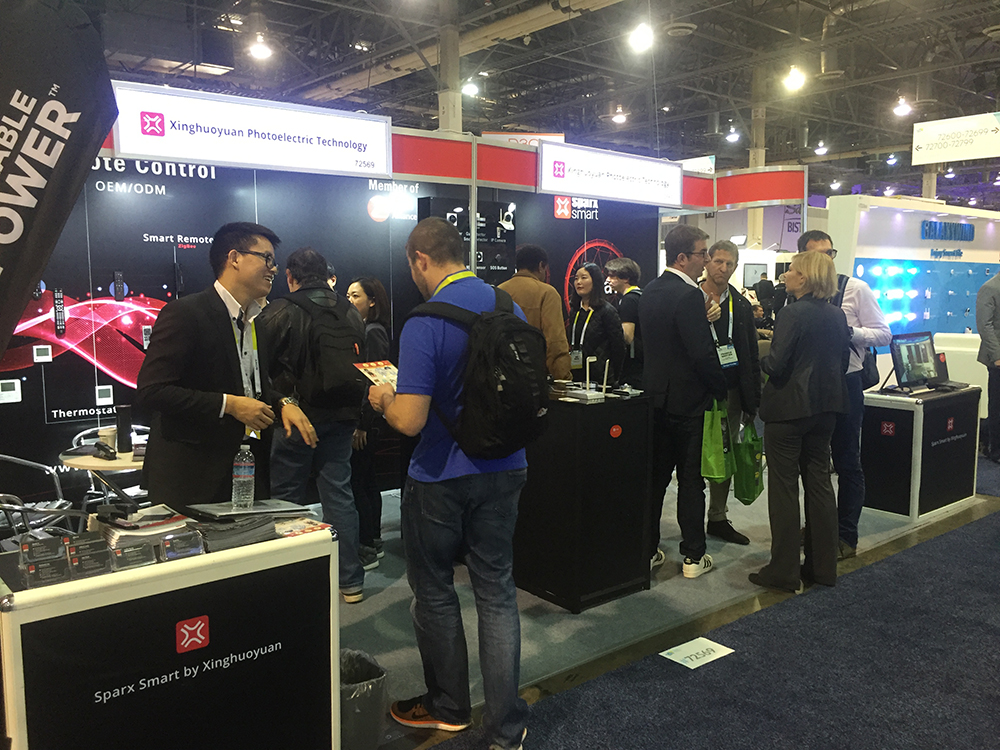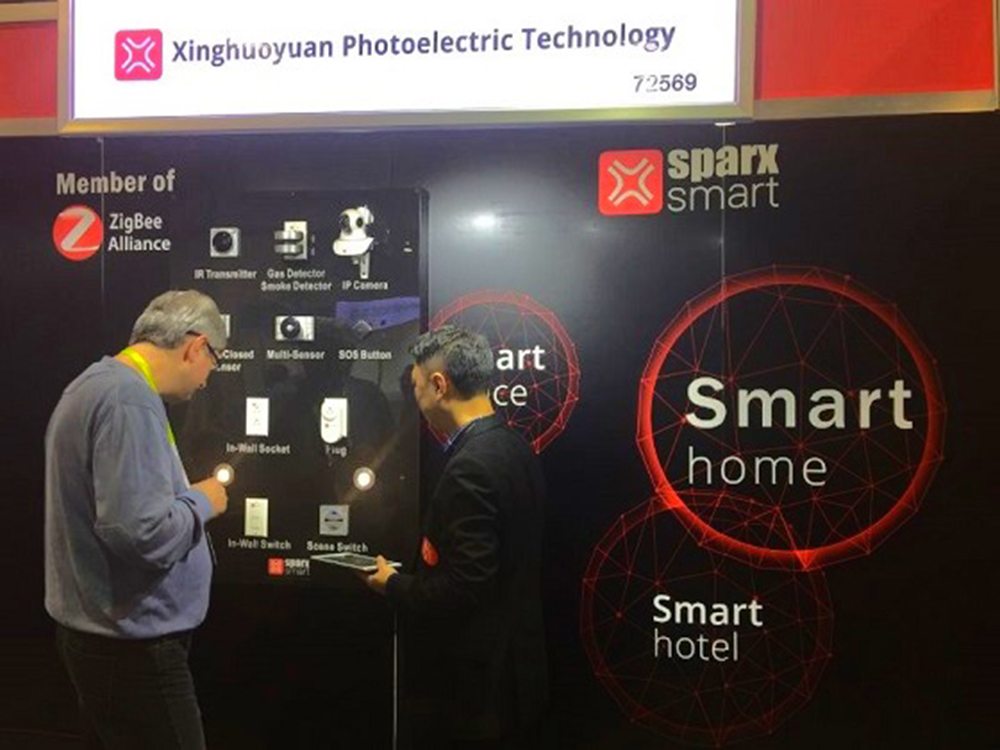 Xinghuoyuan Intelligence has been exhibiting Sparx Smart brand for smart home, office and hotel as well as remote controls. With previous customers in OEM/ODM business of remote controls such as Panasonic, Sumsung, TCL, Haier and others.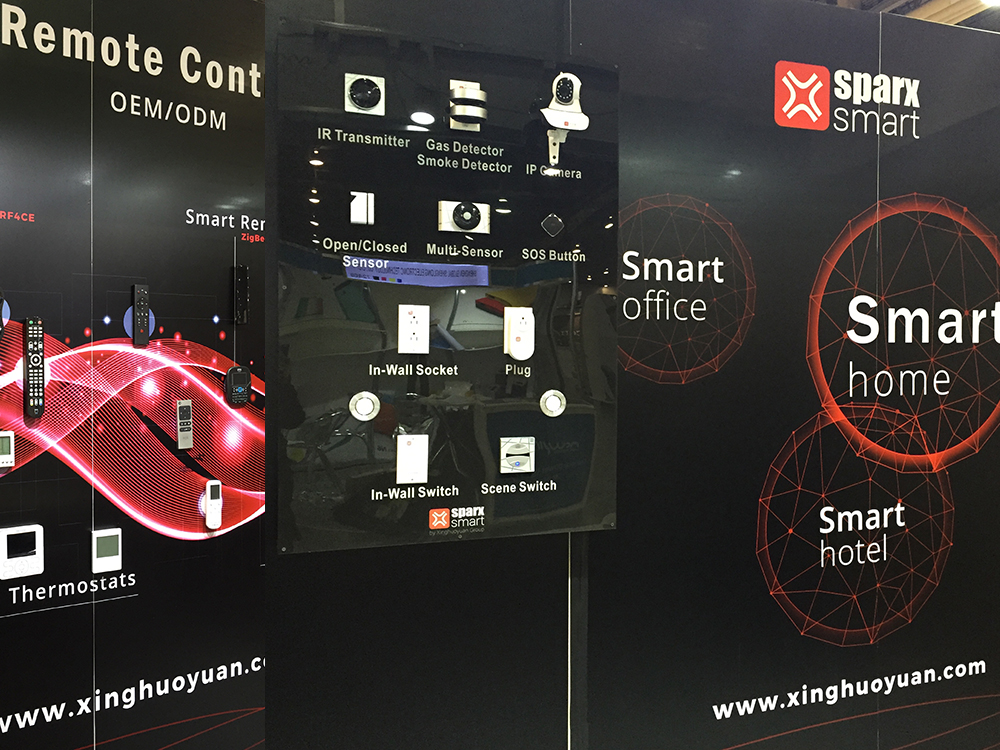 the expected business in 2016 are huge as more companies see the potential and maturing of the market. Sparx Smart was exhibited at 2 places – at Sands Expo and at ZigBee Alliance's interoperability wall and launched a 2 brand new, exciting products – tablet and a smart watch!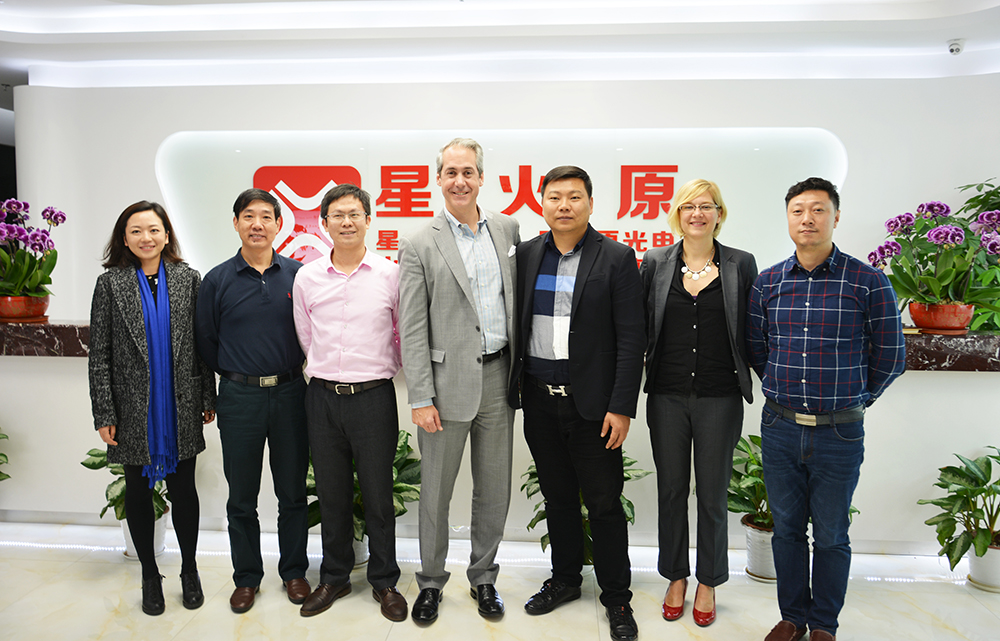 After CES 2016, our Shenzhen office hosted President and CEO of the ZigBee Alliance, Tobin Richardson. Cooperation between large manufacturers such as XHY Group and industry leaders like ZigBee Alliance is crucial for success of smart automation market. CEO of XHY Group David Wu confirmed that we will continue to support and be active member of ZigBee Alliance and involve information our resources to further grow the market according to customer's and partner's needs.