Throughout the contest, we have talked about, discussed and read about pet owner's troubles with furry (or not so furry) friends, new design concepts and markets. It's been a rollercoaster for us, just like it's been for our judges, partners, participants and supporters.
SparxSmart team would like to thank you ALL for your participation and support during SparxSmart Design Contest 2015. You have sent us a lot of good ideas and solutions, so it was an excruciating pain to  decide who will be the TOP 10 and later the TOP 3. We would like to especially thank to media that supported us gaining over 2000 fans in a week time, thank international team of 3 renowned judges whose vast experiences in design and other fields gave a special stamp on the decision making process. Thanking again the judges Clement Coletto, Elias Messinas and Marko Stanojevic for their wise words and professional input.
There were many solutions that showed true "thinking outside the box" which was the core of what we requested. To blow our minds… and you did!
The TOP 10 solutions were chosen on September the 14th :
Sentinel X  & Feeder X  – Pedro Romero & Omar Aguilar & Carlos Jesus Mercadillo Rojo
Rhino – M.M. Shah
Hey Pal – Alexey Solovyov
Pet kit – Tibor Rak
Marioff – Mariana Goluboff
Pet kit – Philipp Schaake
Pethub – Lewis Alexander Plowman
Pet kit – Jelena Bojovic
Pet Kit – Ester Ryoo
Pet Kit – Nikola Tucovic & Igor Sjeverac  &  Stefan Vasic
After interviews and consideration, we've chosen TOP 3 concepts that have got the best scores from the judges and our team:
1st place: Pet kit – Jelena Bojovic
2nd place: Pet hub – Lewis Alexander Plowman
3rd place: Pet Kit – Ester Ryoo 
PHOTOS
1st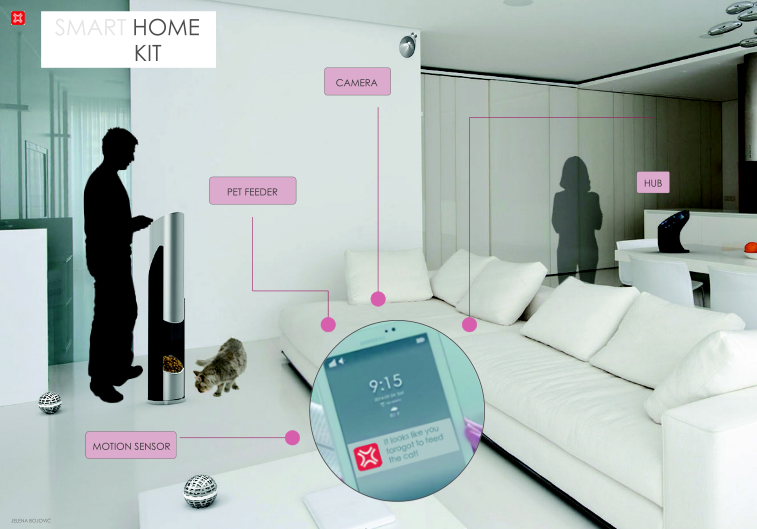 2nd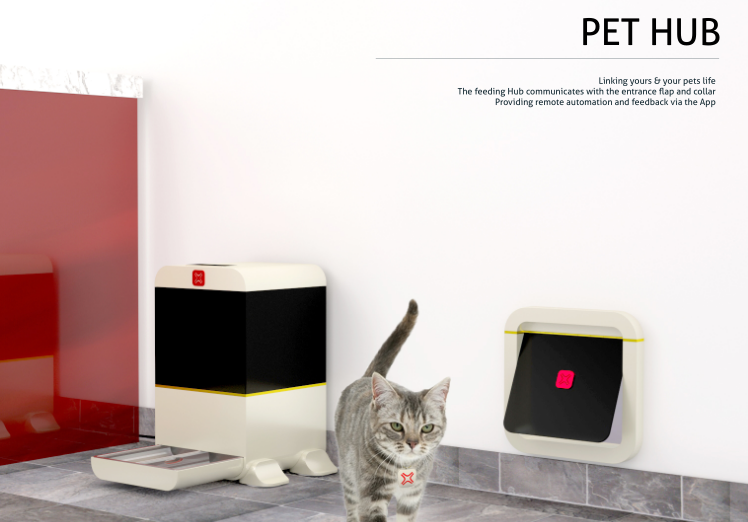 3rd