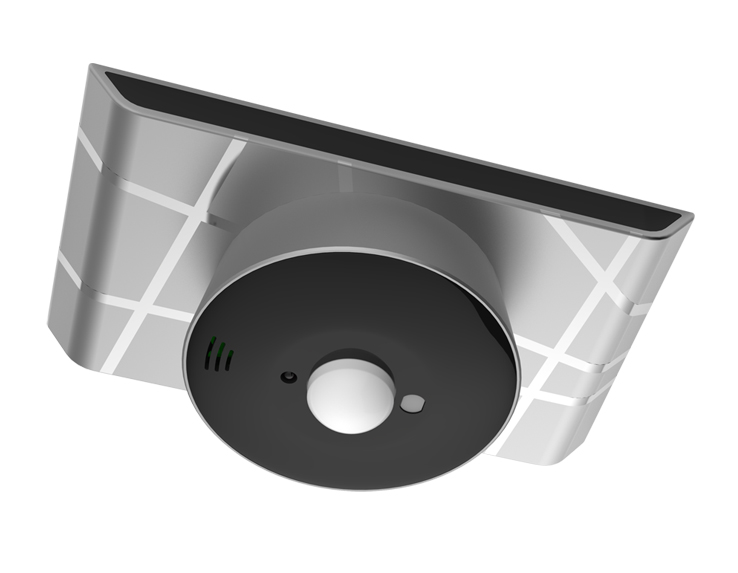 Product introduction
1. Introduction?
The smart multi-sensor is a smart device with a built-in ZigBee module. The three built-in sensors are a light sensor, a motion sensor and a temperature & moisture sensor, which enable the device to detect night and daylight, movement within a certain distance and environment. The multi-sensor works as a ZigBee terminal added in the ZigBee network. End users can install a SparxSmart APP on their iOS or Android platforms and monitor their spaces via 2G/3G/4G/Wi-Fi
2. Features
Supports standard protocol IEEE802.15.4;
Infrared motion detection range 6 – 8 meters;
Alerts on mobile phones or tablets;
Connected chain actions to control the temperature and lights in your spaces.
3. Application
The multi-sensor can be applied at home, office for the purposes of security, temperature-moisture detection and light detection
4. Product Standard
Comply with the standard system of smart home
5. Certification
Comply?with 3C/FCC/CE/RoHS certification.
6. Product Parameters
| | |
| --- | --- |
| Appearance | Parameters |
| Size | 124 x 70 x 46 mm |
| Color | Silver |
| Weight | 160 g |
Item
Hardware Specifications
Chipset
CC2530F256
Button
-The device is ready for being added in the system when you press the button for 6 seconds and the light flashes twice;-The light flashes three times indicating the network building succeed.
Photoresistor
Detect light and distinguish day and night.
Indicator
-The green light flashes twice indicating the device is ready for network building;-The green light flashes continuously when the device is alarming.
Battery
3V CR2
Antenna
Built-in 2.4 G PCB antenna
ZigBee
Wireless standard
IEEE802.15.4
Wireless output power
4.5dBm(max)
Wireless receiving sensitivity
-97dBm(min)
Wireless coverage area
30m
Item
Software Specifications
Detection
Of temperature and moisture
Of moving objects
Of day or night
Battery detection
Remind users to replace the battery when it's low.
Firmware upgrade
Upgrade firmware via the serial port
7. Product functions
Features
l?The temperature and moisture detected by the multi-sensor of your space can be displayed on the APP.
l?Abnormal movement alerts will be sent to your APP.
l?Can be added into the scene switch (e.g. home mode, away mode, etc.)
8. Product performance
| | |
| --- | --- |
| Item | Performance |
| ZigBee Performance | To be tested |
| Reliability | To be tested |
| Certification | To be tested |
9. Product requirements
| | |
| --- | --- |
| Working Environment | Requirement |
| Storage Temperature | -20℃~+60℃ |
| Operating Temperature | -10℃~+50℃ |
| Humidity | 0~90%, Non-Condensing |