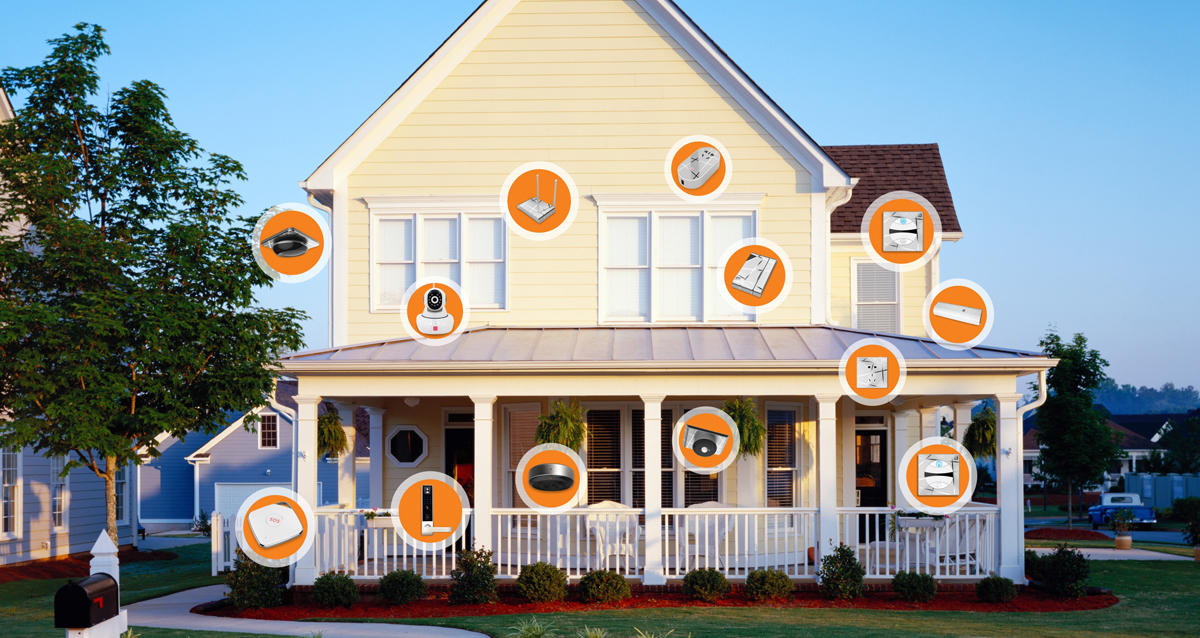 Product introduction
Scenairo 2 : House
Products content: Gateway, Locks, Door sensor, Smoke detector, Water leakage detector, SOS button, Switches, Plug, Socket, Curtain motor, Window openor, Multi-sensor, Scene Switch, Remotes, Camera…
Functions:
1. Door Locks control: Open/closed the door via APP, fingprint, passcode and card, manage door locks logs and check the data.
2. Intrusion alarm control: Monitor your house 7*24 hours, push notification to you if there have any illegal breaking and entering.
3. Auto window and curtain control: Open/closed the window automatically, for example, closed the window and curtain if there was raining. Open the window and curtain when we get up in the moring.
4. AC/TV control: Turn on/off the AC/TV automatically via APP, Scene switches, Remotes etc.
5. Auto Lights control: Turn on/off the lights automatically, support to remote control via APP, linked control with motion sensor.
Tips:
This scenario is only for reference, you can customize the house automation based on your actual requirements.? If you are not sure that your design is working or not, please ask us for advice.? Normally, home automation functions are more than the items i listed, you can find more potential functions via APP. As all we know, mobile phone is not only for calling.