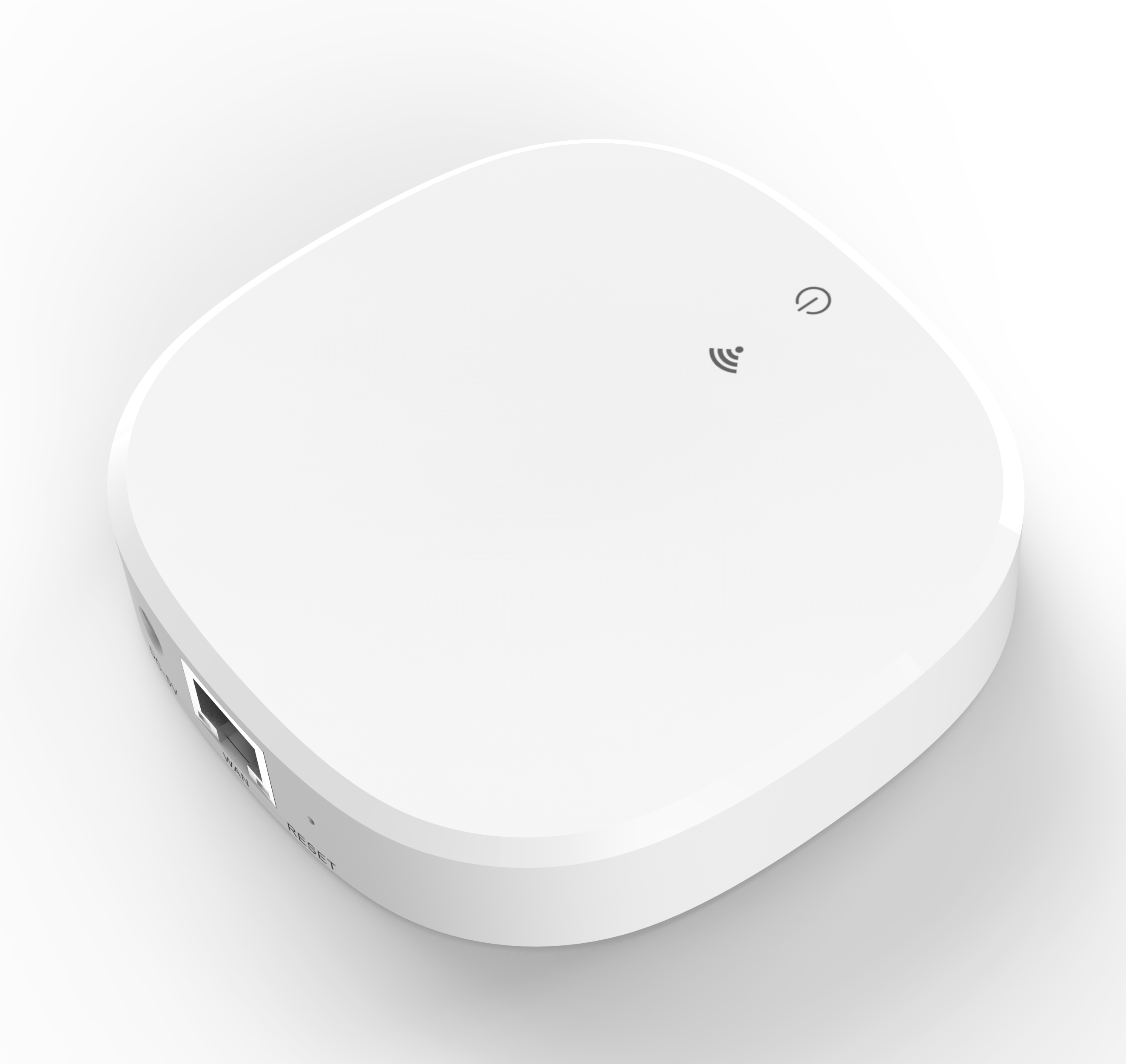 Product introduction
1. Introduction 
Control Center has two main functions:
The smart control center ( Smart Gateway ) is a smart device with a built-in ZigBee module. The device works as a ZigBee amplifier to connect terminal devices. It can connect to, manage and control smart devices in the system. Users can install a SparxSmart App on iOS or Android devices and monitor their spaces via 2G/3G/4G/Wi-Fi.
Additionally, it has built-in wireless router, which can replace your present Wi-Fi router and satisfy your daily use at home.
Supports wired router, standard protocol IEEE802.153, Can access to internet through wired network, with maximum of 10/100Mbs.

Support Wi-Fi station, Wi-Fi access point, standard protocol IEEE802.11b/g/n, maximum 300Mbps.

Support PPoE protocol, can access to internet bylocal area connection;

Users can control devices/ login app without internet.

SupportsZigBee 2007/PRO,15.4.

Securely connected with the cloud.

Can monitor and control devices on APPs ( Support iOS and Android)
2. Application
The smart control center can be applied at home, office or hotel for the purposes of security, convenience and energy saving
3. Product Standard
Comply with the standard system of smart home
4. Certification
Comply with 3C/FCC/CE/RoHS certification
5. Product Parameters
Item
Specification
Remark

Model No.

X3GW01

 

Model name

Smart Gateway

 

Size

95 x 95 x 20mm

 

Color

ABS

 

Wight

150g

 

ZigBee protocol

IEEE802.15.4 ZigBee 2007/Pro

 

ZigBee profile

ZHA 1.2

 

Key

RESET

Press RESET  button for 1 second, the device is ready to join the network

Indicator

Red indicator: power light

Green indicator: Wi-Fi light , indicate to be ready to join network

Green indicator: indicator lights up for long time if  no data be connected; indicator flashes if  data be connected; indicator flashes quickly if the device is ready to join the coordinator

Power

DC  5V-2A

 

Work voltage

5V

 

Wireless coverage area

100m

 

RF transmission power

15dBm(max)

 

Wireless receiving sensitivity

-97dBm(max)

 

Antenna

Built-in 2.4G Wi-Fi antenna , ZigBee antenna

 

Operating Temperature

-10ºC ~ +50ºC

 

Storage Temperature

-20 ºC ~ +60ºC

 

Humidity

0~90% RH Non- Condensing

 

ESD

Contact discharge 4kV,Air discharge 8kV

 

Package

Color box/ customized box

 
 6. Product functions
Functions
l Wi-Fi router: work as Wi-Fi station, Wi-Fi access point
l ZigBee coordinator: worked as a control center to connect to, manage and control smart devices in the system
l Can monitor and control home devices on APPs
l Users can control devices/ login app without internet
 7. Product performance
| | |
| --- | --- |
| Item | Performance |
| Wi-Fi performance | To be tested |
| ZigBee Performance | To be tested |
| Reliability | To be tested |
| Certification | To be tested |